Blepharoplasty (Eyelid Surgery)
---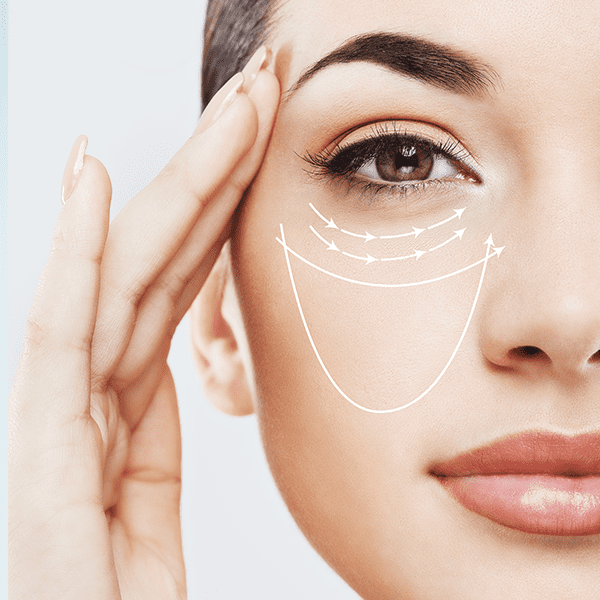 Eyelid surgery
During cosmetic eyelid surgery, which is also called blepharoplasty, the excess skin, muscle, and fat that cause bags and puffiness are removed through hidden incisions along the natural lines of the skin.
As a surgeon with extensive experience in performing cosmetic eyelid surgery, Dr Lamblet consistently attains symmetrical, natural-looking results that can make his patients appear years younger. 
Request a consultation
Transconjunctival Blepharoplasty
Transconjunctival blepharoplasty is the procedure of operating on the lower eyelid from the inside of the lid – is a gentle, precise, safe and tissue-sparing procedure for eyelid rejuvenation. Patients wishing for eyelid surgery to fix eye bags and lower eyelid laxity should consider the benefits associated with the transconjunctival approach as it offers several aesthetic and long-term functional advantages compared to traditional techniques.
For patients with depleted fat and tissue volume around the eyes, fat and adipose-derived cells (ADCs) transfer treatments can be administered to soften bone definition or fill hollows.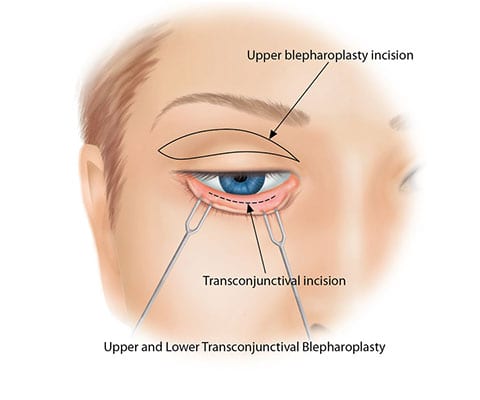 EYELID SURGERY
Blepharoplasty Procedures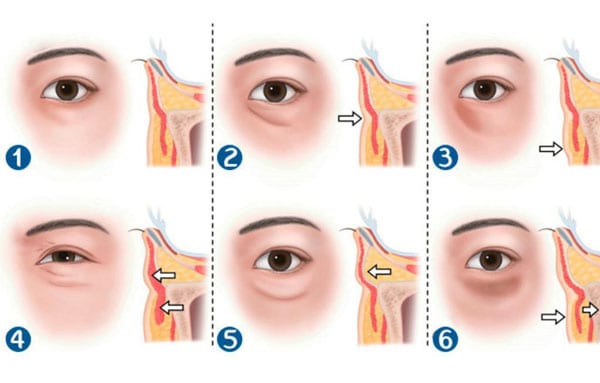 Eyelid Surgery Types
There are dozens of types of eyelid surgery procedures that can be performed to various specific purposes. Amongst the most common types are the removal of excess skin and fat from the eyelids (blepharoplasty), laser eyelid surgery (for skin resurfacing), droopy eyelids surgery (ptosis repair, lid lift), lower eyelid tendon tightening when the lids either flip away from or towards the eyes, for lesion removals (such as styes, cysts, papillomas, skin cancers and similar), tear duct surgery for watery eyes, upper eyelid lengthening, and eyelid reconstruction due to cancer removal or facial trauma.
Request a consultation