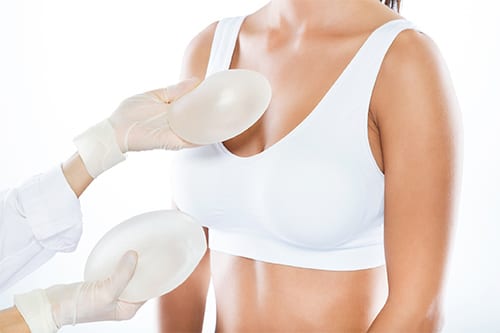 Breast enlargement surgery
Breast augmentation and enhancement are cosmetic procedures performed to enhance the size and shape of the bust line using breast implants. Women interested in breast augmentation will first have a consultation with plastic surgeon Hebert Lamblet, during which he will evaluate candidacy and discuss the desired results of surgery. During breast augmentation, Dr. Lamblet endoscopically guides a silicone-gel breast implant into position beneath the pectoralis muscle through a small incision in the armpit (axillary approach).
Compared to other methods of breast augmentation, the endoscopic axillary technique results in a more naturally shaped breast, with minimal scarring, bruising, and swelling after surgery.
Request a consultation
Once the breast implants have been placed, Dr. Lamblet makes minor adjustments to ensure a natural-looking result. The mammary glands are never harmed during this procedure, so Dr. Lamblet's breast augmentation patients  retain the ability to breastfeed after surgery. Upon resting one week after the procedure, many patients return to work as long as their jobs do not require heavy lifting or other strenuous physical activities. Breasts may remain sensitive for up to several additional weeks.
To schedule a consultation or to learn more about breast augmentation and breast implants at our Rio de Janeiro, Brazil practice, we invite you to contact the Vikarra Klinik® today.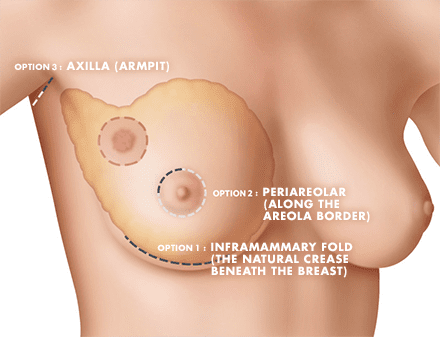 IMPLANT PLACEMENT OPTIONS
Breast Augmentation Procedures